Locals know us as "The Tavern" although ever since offering more beverages and making it a family friendly space we are officially The La Conner Pub and Eatery.

From our patio you can see the famous Rainbow bridge, watch tug boats towing logs, and see pleasure craft large and small cruising through the channel.  You can watch the local fishermen load their crab pots across the way, and even spot harbor seals, river otters, deer, Bald Eagles and many other birds.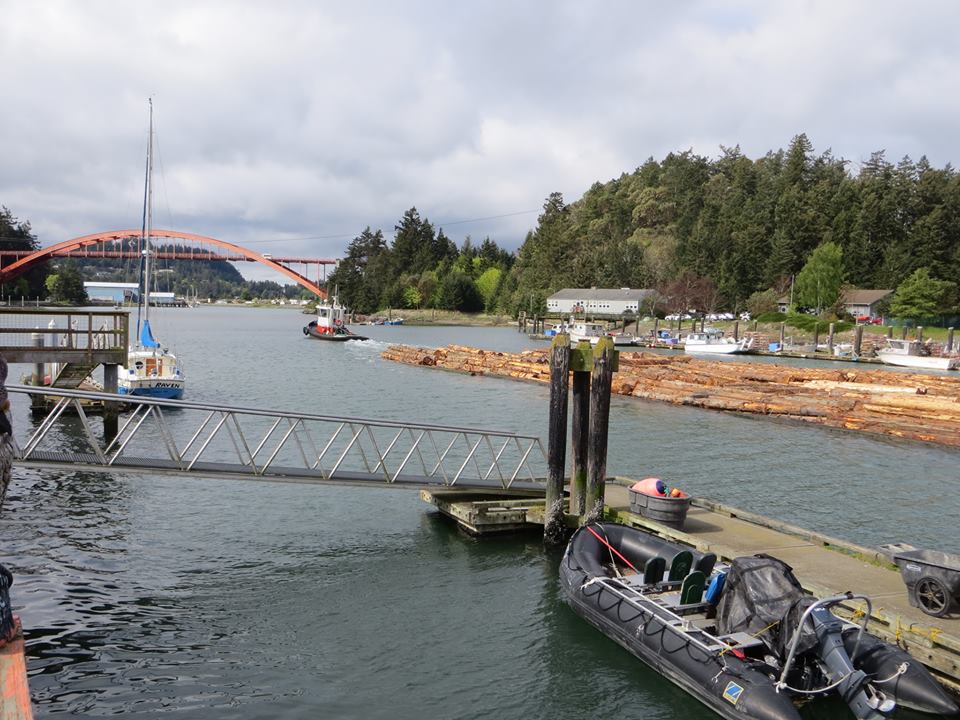 Our dining room is family friendly where you can order off our classic menu.  We also have kid's menus for the smaller appetite.  In the bar, you can shoot a game of pool, play your favorite music on the jukebox, try your luck at one of our many pull tab games, or just visit with friends (and make new ones).

Our menu is full of fresh seafood, hearty soups, and tasty burgers. We offer specials daily, such as Taco Tuesday (3 ground beef tacos with chips & salsa for $5.99) and Prime Rib  Saturday (a 9 oz portion of delicious Prime Rib served with all the trimmings for $15.95).   Some customer favorites are fish & chips, the Tiny burger (which is actually huge) and the Shrimp Louie pictured below.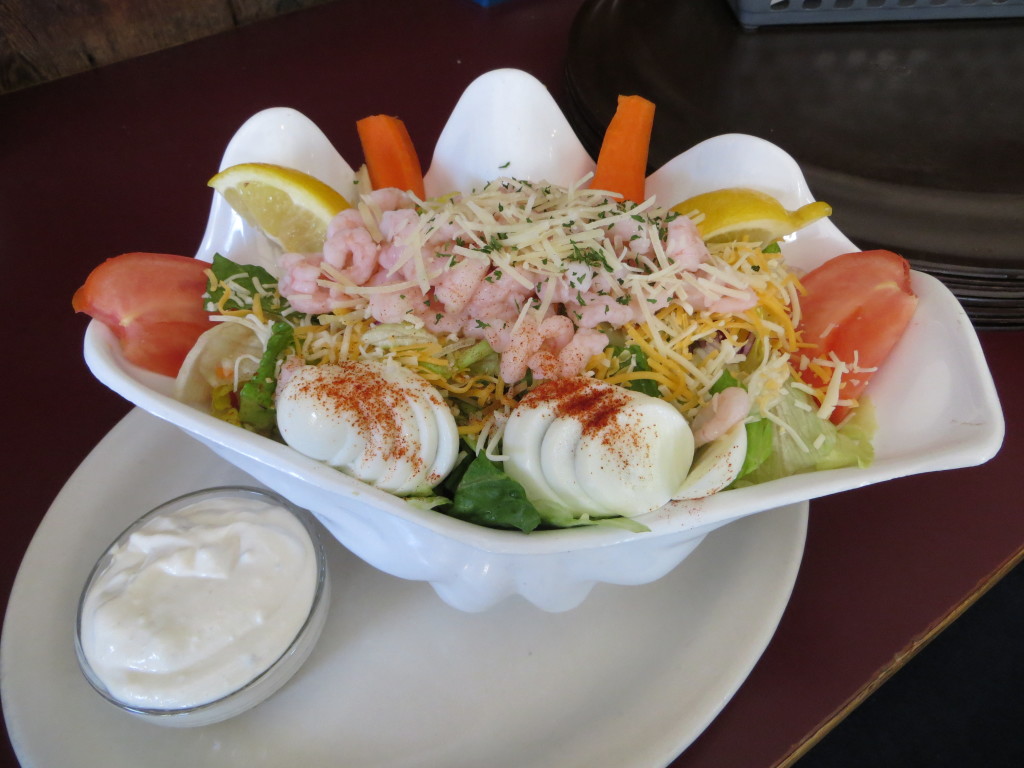 See our menu for a full selection. 
Every Wednesday night at 7:00 there is a Pool Tournament, AKA Meat Shoot. It's a popular event and if you want a chance to play arrive early. The winner leaves with a delicious cut of meat.
Every year we participate in various local activities like Oyster Run and the Skagit Valley Tulip Festival. Stay connected on Facebook for updates.