Living in the Pacific Northwest brings a wealth of fresh sea food. Seasonally, we feature what's fresh!
Here is a few of our recent specials our friends have enjoyed.
King Salmon Caesar Salad
This delicious salad features fresh-caught Skagit River Chinook Salmon.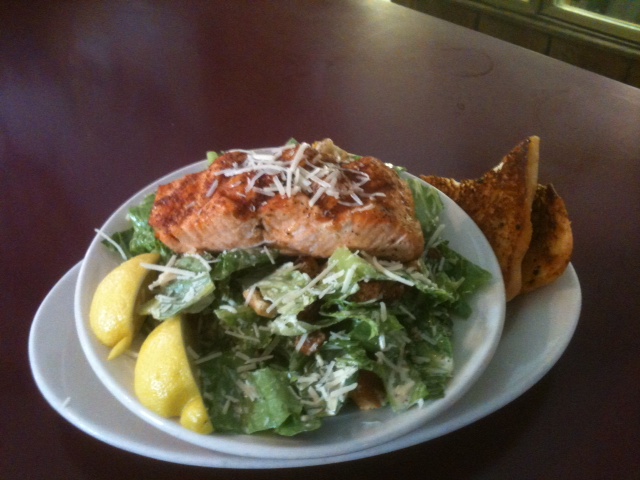 A Special Salad
Grilled Hearts of Romaine Caesar Salad, with crumbled bacon and Parmesan cheese. Served with garlic toast.
Dungeness Crab Feast!
Thank you Charlie for bringing in retired NFL Broncos player, Greg Lewis, for a Dungeness crab feast along the channel on Saturday!
Enjoying the bounty of the local catch. Dungeness crab is a delicacy and it comes from our own back yard and is caught by our friends.
Our Chicken Tenders are a favorite among our locals.
We love to grab these to take out on the boat. – Joe M.